Self-Motivation,
Perseverance & Passion.
Kreshmore Group has a unique commitment in successfully serving the needs of its clients. Through a collaborative approach, our company requires talented professionals dedicated to achieving a high level of success.
Kreshmore Group embodies resolute teamwork, purposeful hard work, and an entrepreneurial atmosphere where we foster creativity and results, and push the fold on innovative and independent thought. Our culture is unique, and our value proposition is unparalleled. Learn more about how to join our team and make a difference.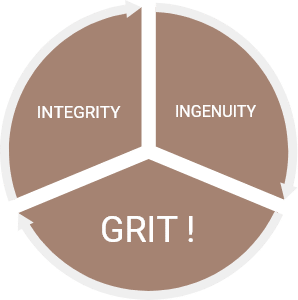 The ideal candidate will work independently to conduct quantitative and qualitative analysis across various projects related to both middle market companies and investment real estate. You will manipulate datasets, create financial models, and summarize findings in a succinct manner for management or client's usage. Independent thought and hard work are by far the two keys to success as an incoming Analyst. Analysts are expected to learn at a rapid pace and produce billable hours within in the first few weeks of joining. There is no formal training program, but rather a practical, on the job manual that focuses on actual results for clients and less of stylized case studies. Any new hire can expect to attain broad experience on the job in corporate turnarounds, M&A, accounting/corporate finance, and real estate. We look for culture fit, experience in thinking critically, and hard work over grades and internships.
The ideal candidate is a leader expected to have 5-7 years in corporate finance or banking that can successfully develop and manage a diverse team. You will solve client problems while providing exceptional service and drive the development of new business opportunities.
The ideal candidate will excel in both strategic and executional areas in order to implement initiatives to better the organization. MD's are a mainstay of KG and critical to our vision and execution thereof. MD's manage our resources and deploy them in a cost-effective way. You will be expected to generate an independent book of business, run a team and oversee a business line. MD's are the last line of defense with the greatest amount of responsibility outside of ownership/senior management. Excuses are limited and results do not vary. In order to succeed, this candidate should feel comfortable taking on a range of responsibilities including hiring and training, implementing programs, and acting as the leader for the organization.